Sizes: S, M, L, XL, XXL*
Price: $16
Shipping: $4.05 (U.S. Priority Mail) $2 Each Additional
Outside U.S. - email for information.
Allow 2-5 Weeks For Delivery
*Add $2 For XXL
click here for "No War" version of this shirt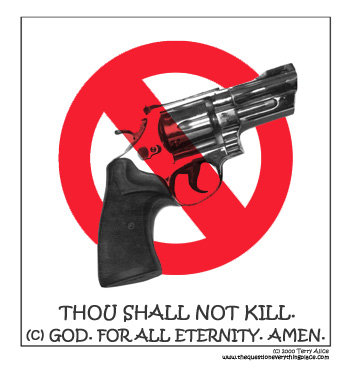 to buy - just click on your size:

Gildan Ultra 100% Cotton Heavyweight shirt. Printed in Hendersonville, Tennessee by ACP & Associates.
email: questions@thequestioneverythingplace.com
(c) 2000 - 2013 Terry Alice. All Rights Reserved.