Sizes: S, M, L, XL, XXL*
Price: $16
Shipping: $4.25 (U.S. First Class or Priority Mail)
$3.25 Each Additional
Outside U. S. - Email For Info.
Allow 3 - 8 Days For Delivery of XL, XXL* (3 - 6 Weeks For S, M, L).
*Add $2 For XXL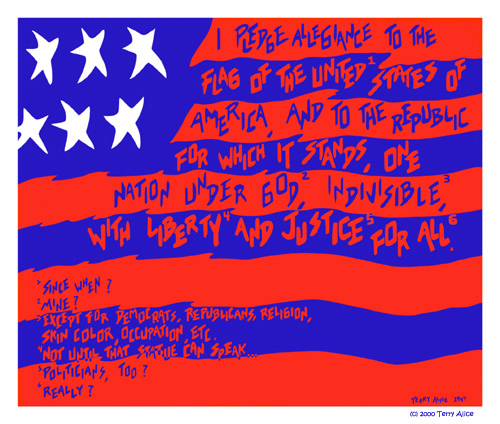 Wear it to school. Wear it to a concert. Wear it to your next protest. Wear it to your next big march. Wear it to Washington. Wear it when you vote. Wear it to Disneyland. Wear it when you see your parents. Wear it out. And always remember to smile. We wouldn't want anyone to think you're some kind of truth-seeking radical or anything.
to buy - just click on your size :

Gildan Ultra 100% Cotton Heavyweight shirt. Printed in Hendersonville, Tennessee by ACP & Associates.
email: questions@thequestioneverythingplace.com
(c) 2020 Terry Alice. All Rights Reserved.