These are home made CDs.
They really are just demos, but so many people like them and have asked to buy them - that I've decided to just put them both out there. Hopefully, I'll get to make a real record soon. (Interested? Contact me!).
Price: $15.00 each. (Includes shipping and handling).
Outside U.S. - email for information.
Allow 1-3 Weeks For Delivery
MUSIC
These CDs are "unproduced." They were recorded as demos so they are not at all "polished."
They won't sound like store bought CDs. This is pretty much what I sound like "live."
These songs were recorded in part on my living room 4-track, and in various home recording studios, with the help of a few friends who were gracious enough to lend time and effort in support of my music. But time was limited so things were kept to just the basics. There is very little technology, here. Every note you hear was played or sung. These recordings are very "real."
So, yeah, they're not perfect.
But the songs are there.
These CDs are raw, real, and highly flawed -
but it's what I have -
and I'm glad to have it.
Welcome To My Imperfect World.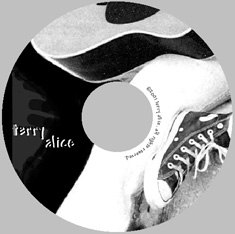 There are eleven songs on this mostly acoustic CD. With the exception of two songs, it contains pretty bare, stripped down, guitar/vocal stuff.
(*Note: These first two songs were recorded when I first started to sing and I was just beginning to find my voice. But they represent my music in a very significant way, so, here they are. Oh, well. Life isn't perfect, either!.
To listen - just click on the track:
to buy - just click the button
_________________________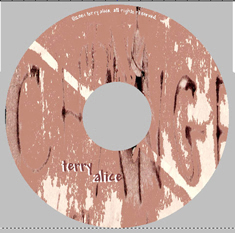 There are ten songs on this CD. I'm musically schizophrenic (if you put an acoustic guitar in my hands, I do one thing - an electric, another) - so this is a mix of guitar/vocal, plus both acoustic and electric with a little extra instrumentation.
To listen - just click on the track:
to buy this CD - just click the button

ALL GUITARS AND VOCALS BY TERRY ALICE.
ALL SONGS BY TERRY ALICE
(c)TERRY ALICE. ALL RIGHTS RESERVED.
to buy both CDs -
just click this button

email: questions@thequestioneverythingplace.com
(c) 2020 Terry Alice. All Rights Reserved.