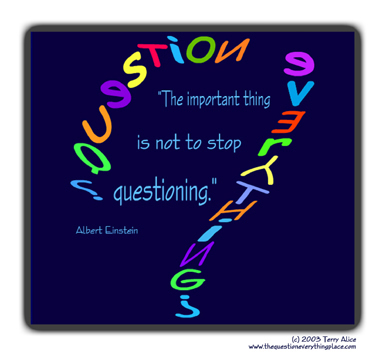 Who's going to argue with Einstein?
So, think like Einstein. Be like Einstein.
Wear this shirt often, wear it out,
and if anyone ever says you ask too many questions -
just stick your shirt out at 'em.
to buy with short sleeves - just click on your size:

email: questions@thequestioneverythingplace.com
(c) 2000 - 2018 Terry Alice. All Rights Reserved.