Number thirteen.

So, this will be a little different. Instead of writing out my sensibilities in the usual manner - these are lyrics to a series of songs entitled, "Humpty Trumpty" (with some cool graphics to go along with them). There are 4 parts:
Part I; "Freedom Isn't Just A Word"
Part II; "The Cult of Cowards"
Part III; "The Emperor Has No Clothes"
Part IV; "He Should Be Crying."
These are crazy times, America...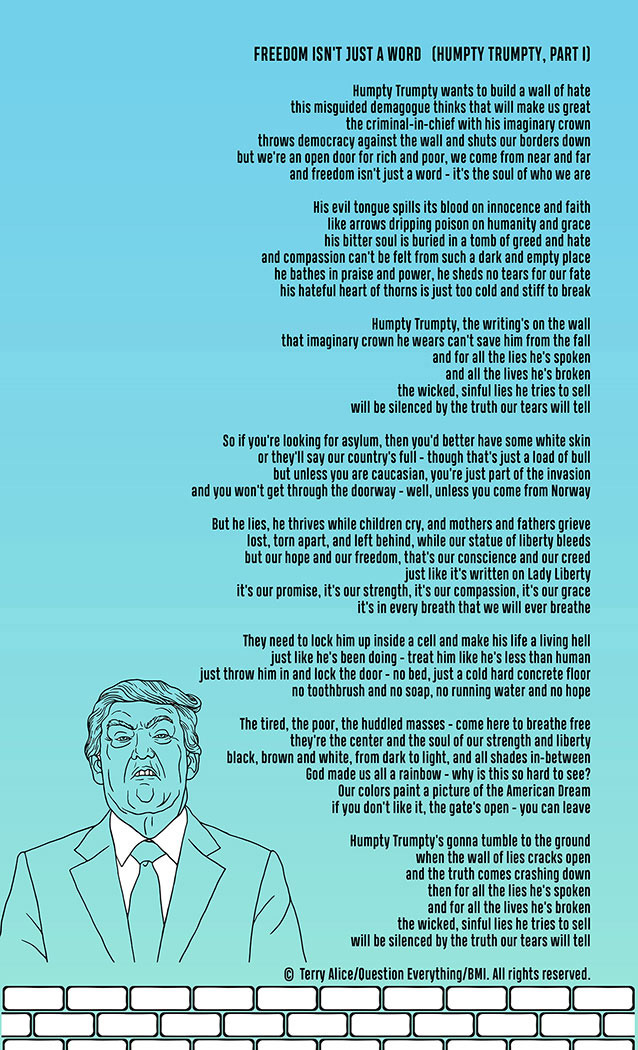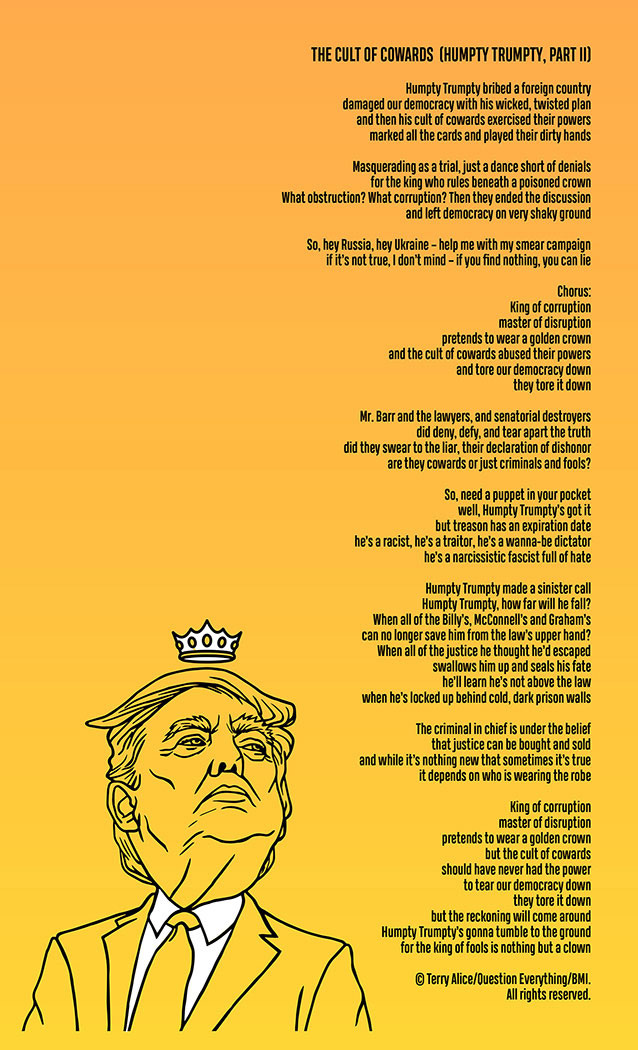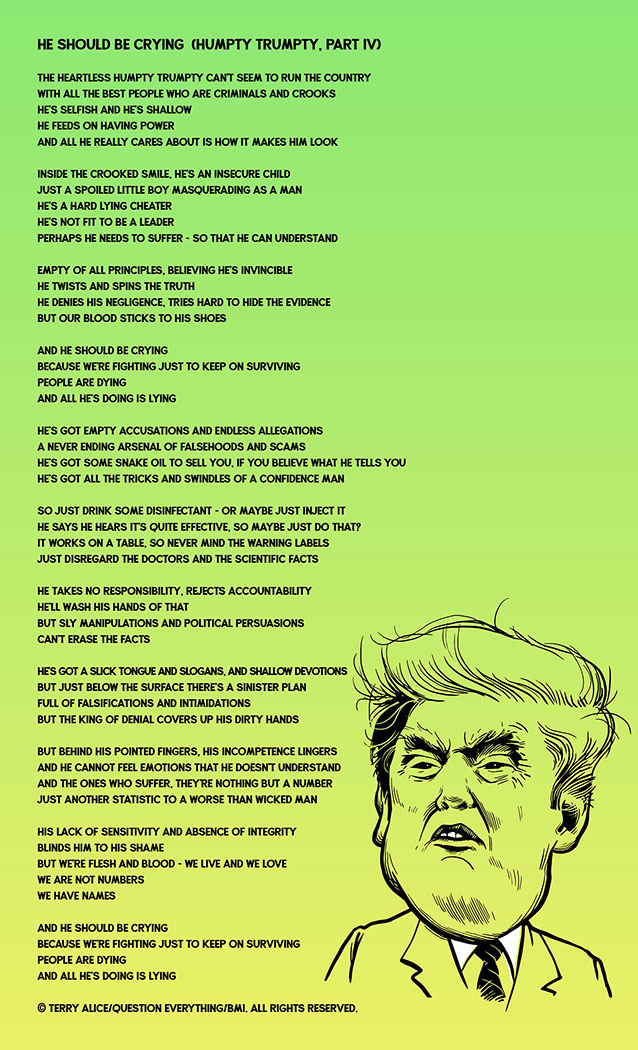 And that's all I have to say about this.


For now, anyway.


Peace 2 u.


Last Update 10/2020
(c) 2019, 2020 Terry Alice. All Rights Reserved.